Personalised friendly service

Over 30 Years of experience

Regular contributor to leading genealogical magazines and journals.

Extensive experience of researching all areas of Scotland but also of researching Irish ancestors.

Clearly priced options and packages mean you know in advance what you will pay.

View my Genealogy Articles
As well as being fortunate enough to teach genealogy, I am also a regular contributor to genealogy magazines and publications which I often upload here.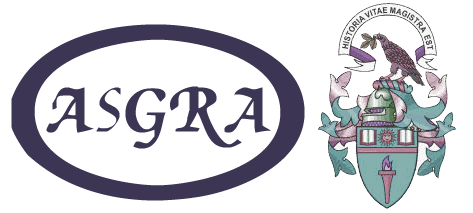 I have been an active genealogical researcher for thirty years. I am a full member of ASGRA, the Association of Scottish Genealogists and Researchers in Archives. Since 2000, I have had the pleasure of teaching genealogy and family history to a series of highly successful adult classes in Edinburgh.
Tracing Your Scottish Roots
Few countries have an ancestral footprint as large as Scotland's.   Scots have reached every corner of the world and interest in Scottish genealogy has never been greater.  Although Scotland has some of the world's best records, tracing your own family history can be daunting. With many years' experience, I can take that burden from you and provide a comprehensive report on your Scottish ancestry.  My basic hourly charge is £27.50 and I can provide research to a specific amount (for example, for £110 you would receive 4 hours research and writing) or deliver a specific research option (see below).  If you want to discover your Scottish roots, get in touch!
OPTION 1
£

240

-

Includes exploratory search, taking ancestry back to the beginning of statutory registration in 1855. Designed to help people to make the first steps in mapping their family tree.
Option 2
Most Popular
£

360

-

Option 1 +

A standard search will additionally investigate one line or name through Census Returns (to 1841), Old Parish Registers (pre-1855) and Monumental (i.e. gravestone) Inscriptions and will normally take your tree back to the 1780s.
Option 3
£

480

-

Option 2 +

An advanced search will cover the same material as the standard search but will follow both the maternal and paternal lines.
Ready to start your search today?
Or if you would just like a bit more information . . .
Get Started . .